We are committed to bringing you the best opportunity to meet and network with many customers, prospects and partners in the field of driving simulation.
Authors, keynote speakers and delegates are attending this conference with the common aim of hearing about the latest developments in the field and will be keen to learn about your technology and services. The conference is expected to attract more than 300 attendees, which will ensure that the event has the buzz you need to generate interest in your products.
The DSC 2024 Europe VR is taking place in Strasbourg.
3 different sizes of booth are available for booking : 6 m², 9 m² or 12 m².
Spaces will be allocated on a first-come first-served basis.
All booth reservations includes 1 attendee pass.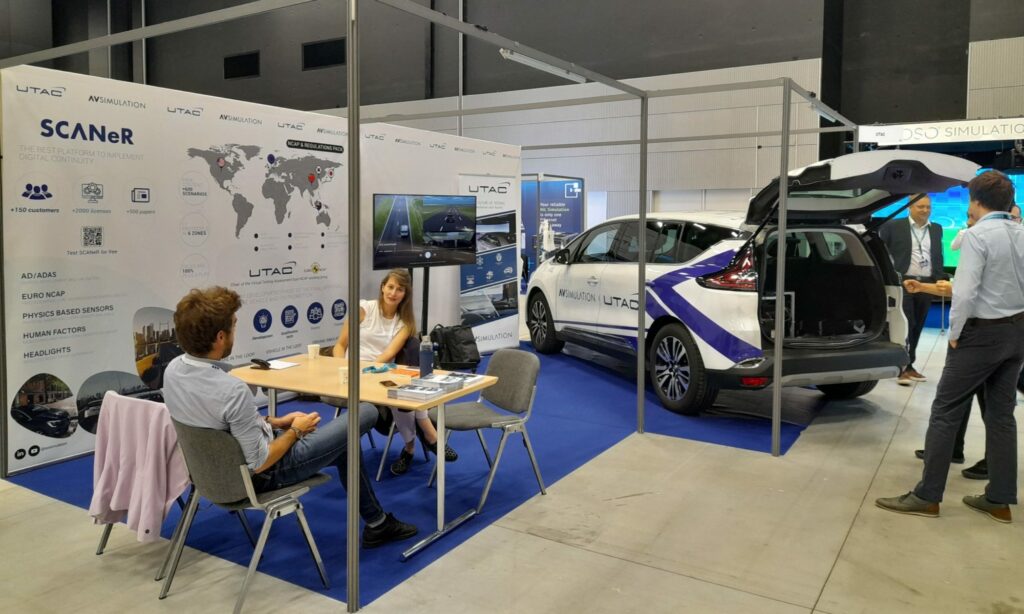 Size (m²)
Before
June 30th 2024
After
June 30th 2024

6

€ 3,150.00

€ 2,850.00 *

€ 3,750.00

€ 3,350.00 *

9

€ 4,350.00

€ 3,950.00 *

€ 5,350.00

€ 4,900.00 *

12

€ 5,450.00

€ 5,000.00 *

€ 6,550.00

€ 5,950.00 *
* Discount for Driving Simulation Association Members

For startups (<5 years old, <20 employees), a special discount can be applied. Please contact exhibition@dsc2024.org

Exhibitor's attendees benefit from a special fee of €425.
Please note that all our prices are excluding VAT.
Booking terms and conditions
Please read these terms and conditions carefully.
After validating your registration form, you will be issued a quotation within a few days. After your validation of this quotation, you will be issued the final invoice. The reservation is confirmed after payment of a 20% deposit (or full payment).
Payment term is 30 days and has to be done by credit card or by bank wire transfer.
Exhibitors are responsible for the delivery, set-up, maintenance, dismantling, insurance and security of their own exhibition stand at the conference. Exhibitors are also responsible for ensuring the arrival of any materials sent by courier or mail.
If you wish to cancel your booking before July 31st 2024, there will be a 50% refund.
If you wish to cancel your booking after July 31st 2024, there will be no refund.
If you pay after the deadline (July 31st 2024), the price will increase of 20%.
For further information about exhibiting at this event, please contact: exhibition@dsc2024.org
Covid Cancellation Insurance
Please not that this year again, we propose a Covid Cancellation Insurance to purchase for 8,5% of your booking during registration. You will be able to cancel your booth free of charge until one week before the event.